"Tears" have always ever been a symbol of human and drops of it is always created from a place of beauty

I know how many tears i have teared and i know how many tears you have teared and just how many tears humanity has teared and good or not-so-good tears should have value because in reality they do/did, for Jehovah keeps these tears in a skin-bottle at the very least.

With @teardrops SMT, we will evolve something that restores special value to every and each tear drop. We will be able to use @teardrops tokens to dry up many tears and perhaps, replace them with a new breed of tears: we will add more "tears of joy".
---
The Curation: A Tear Now Has Value #1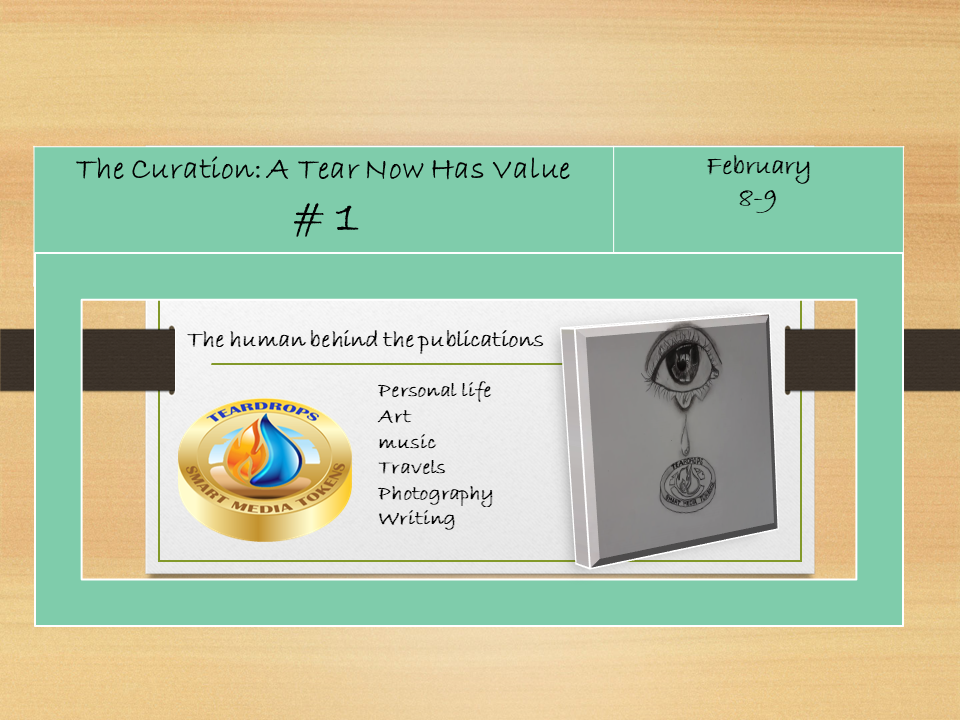 Welcome to the first edition the curation A Tear Now Has Value #1, in this edition, 35 wonderful Steemians are rewarded with extra exposure and ascending votes to create inspiration and add tears of enjoyment.
The human curator presents to:
| Description | Author | Post |
| --- | --- | --- |
| A beautiful story of overcoming | @mahmoed | The Mirror of Me |
| Tears of enjoyment celebrating his sister's birthday. | @marizen | My Sister Birthday Celebration |
| A beautiful reflection about being oneself | @ameriza | Go for whatever makes you happy |
| A steemians surprised and grateful for the beauty that happens in steemit | @blaogao | Thanks @surpassinggoogle @fretz post |
| A beautiful reflection about being grateful with life and with God. | @agentzero | I can do everything in Go |
| He shows us the process of a beautiful drawing | @lullettematz | Part 1: Crystals in Hand Aesthetic drawing |
| A beautiful colorful photo with a great message | @epicdominic | Rain Over Me |
| A beautiful lady, with hidden tears | @ogoowinner | Behind closed doors |
| A story that tells us how good it feels when we do something to help others. | @shirleynpenalosa | Grateful for our Senior Citizens |
| Tells us about the support activities they do, and the love he shares with communities, especially children. | @tpkidkai | Project Smile |
| This new Steemians greets us, she is a writer and teacher of English. | @azin | Finally decided to post my introduction. |
| This steemians tells us about the beauty of the people who work in the Philippine market. | @jevayonzon | Beauty Of Filipino |
| This mom tells us how she prepares food for her son and the importance of good nutrition. | @lorner | Making Tuna Spread For The Snack of my Son |
| She tells us through her experience, how to take care of herself after the extraction of a tooth | @dearjyoce | 9 Tips on How to Quickly Heal your Gums after Tooth Extraction |
| This publication makes us aware of the crisis that has happened in the Philippines as a result of the war, highlighting the restoration thanks to the tireless support of many people that a big heart | @levinvillas | Human Race Isn't That Bad After All |
| A beautiful sing-song entrance that shows us that children do not suffer discomfort about whether they have talent or not to sing. They just sing and enjoy it. An example to take from them. | @juviemaycaluma | Untalented Singsong |
| This steemians invites us to be grateful with what we have, and not to waste food as there are many who wish to enjoy what you already have. | @markron05 | I Just Want to Show the Reality |
| Shares a beautiful photograph with its respective meaning. | @wiskarni | Si gadis buka jendela |
| A reflection on the growing use of rugby in children. | @bobiecayao | Disturbing truth about the society… |
| She tells us about the experience of her two pregnancies, and how much she loves her young son. | @avhyaceulip | Greatest GifT Ever!! |
| Tells us about the experiences of the music and art project for special children | @steemph | Steemit Philippines' Alinaga Project : A Walk of Hope… |
| This steemian has managed to find in your child, a source of inspiration to publish in Steemit. | @jiggythegreat03 | Finally |
| This steemian tells us that he wants to meet other steemians personally. | @spoiledbrat | I want to meet them |
| It tells us about the ease that children have to relate to others, and compares it with their own way of interacting with others. | @bingcaingo | The Heart of a Child Knows No Bounds |
| This steemians speaks and reflects on the gender discrimination and highlights that there is also violence against the male gender. | @shairanada | Institutional Discrimination |
| A story about the loss of a father at an early age. | @malihasmar | The sad story of a child2 |
| In this publication we find a beautiful composition dedicated to a father. | @michellpiala | Is it the Same? |
| A new steemians and young 14 year old, who tells us hello. He tells us that he wants to help his mother with the household expenses. | @nathaniel1 | 1st post |
| Clarissa a new Steemians who struggles to carry out her university studies and help her family. | @womensteem | I Want To Learn In Steemit |
| Ryana Ananda is a new steemians who dreams of becoming an international translator | @ryanananda | Introducemyself to steemit friends |
| She shows us some beautiful hats and bags craft of philippines | @winbel | Native Handicrafts made from Rattan |
| A beautiful poetry for God. | @khloyd | Be Thankful To God |
| This beautiful girl wants to enjoy life, being herself. | @fretz | Hate me, Ignore me, I Don't Want To Change Myself |
| Camila is a new Steemians and says hello. She has toured several corners of her country and shows us the beauty of the Amazon. | @lauracamila | Who I am? |
| She talks to us about her mother, a struggling woman who gives her sons their unconditional love | @ohkaaay | A Mother's Unconditional Love: ? |
---
Your Boy Terry
@surpassinggoogle
Please like @teardrops on Facebook and Twitter:
https://www.facebook.com/teardropstokens/
https://twitter.com/teardropstokens
I do need strength
Dedicating My Entire Steem/Steemit Journey To My Mum
If you want to support an extra witness and you support mine "steemgigs", it will be really helpful. I run a full public RPC 256 GB node as well to balance the steem ecosystem on "wss://steemd.steemgigs.org".
To vote my witness, simply visit https://steemit.com/~witnesses and type in "steemgigs" into the first search box for witnesses or simply click Here to do it on one click!
If you want me to make witness voting decisions on your behalf, simply visit https://steemit.com/~witnesses and type in "surpassinggoogle" in the second box for proxy.
Let's Go!!!
Offer a service under hashtag "steemgigs". Attempt out-of-the-boxness on hashtag (untalented).Join the Steemgigs Community on discord: https://discord.gg/CGuPyyT
"Everyone has something to offer!" Why not?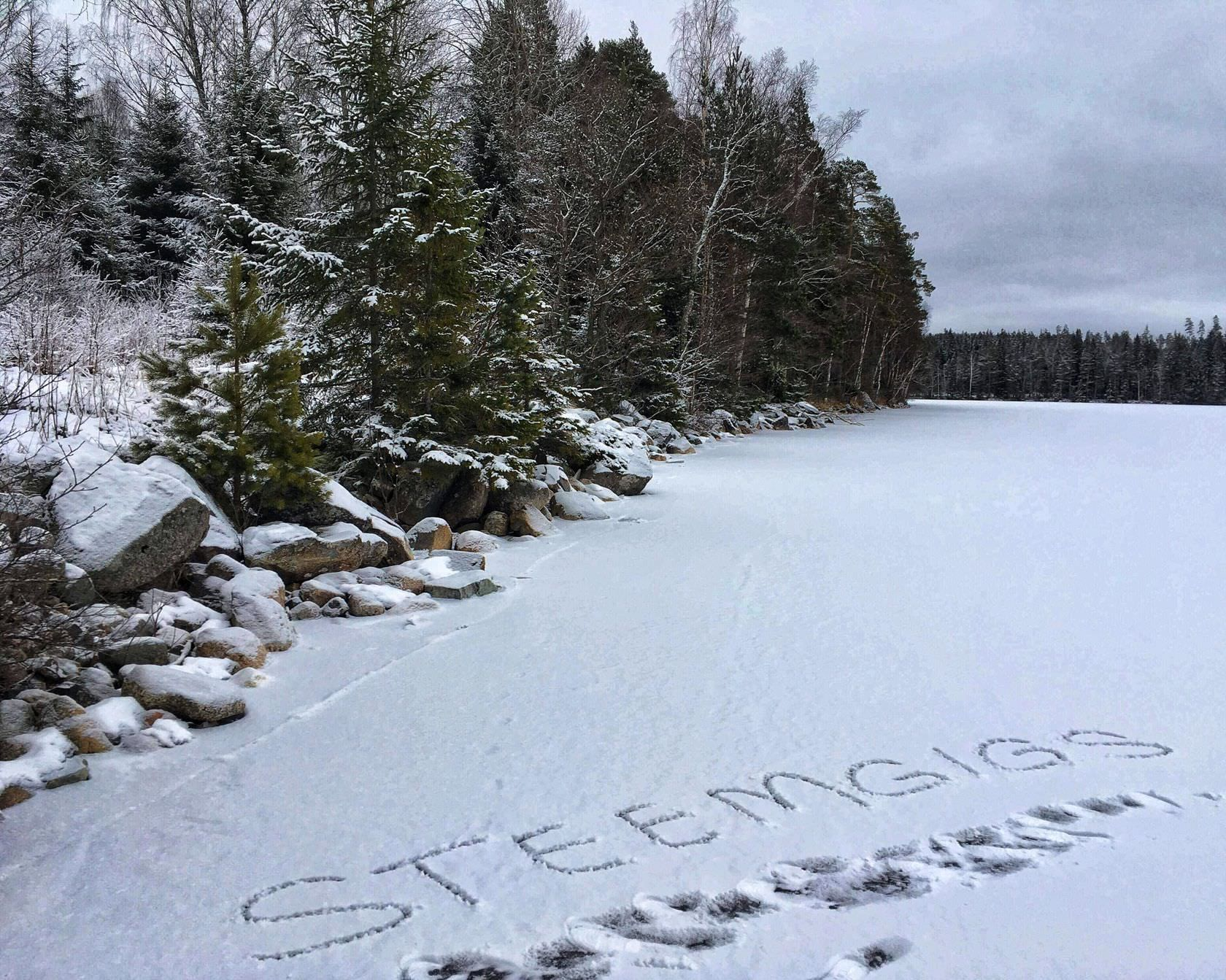 Read the beautiful comments accrued for this post by clicking HERE. It was originally posted by me on the social platform for uloggers globally on https://ulogs.org
Please subscribe to TeardropsTV and UloggersTV on YouTube for incessant video content from beautiful humans from all the across the globe.
You can support the furtherance of our cause:
To send me FIAT with debit/credit card click HERE
My PayPal email: '[email protected]'