My witness name is "steemgigs".
Many have a bit of confusion when attempting to vote for my witness and tend to put in "surpassinggoogle" in the witness box.
I knew this was likely to happen from the very beginning. Yes, @surpassinggoogle is the more popular of both accounts but i wanted my witness (steemgigs) to represent things bigger than me; "us!"

You can still support my witness by clicking HERE and typing the word "steemgigs" into the first box for witnesses.
If you would like me to chose steemit witnesses on your behalf, simply type in the word "surpassinggoogle" into the second box HERE

"Tears" have always ever been a symbol of human and drops of it is always created from a place of beauty

I know how many tears i have teared and i know how many tears you have teared and just how many tears humanity has teared and good or not-so-good tears should have value because in reality they do/did, for Jehovah keeps these tears in a skin-bottle at the very least.

@teardrops didn't just start
It is historical history, that an imaginary coin (smart media token) is already hitting the exchanges. Hahaha, [email protected]; "you and me".

@teardrops is still an imaginary smart media token but my precious brothers and swities here on steemit are valuing it and loving it and loving me in return and exchanging and i tell you, this is historical. It is a beauty to watch!

The @teardrops colorlesspaper is filling up quickly and gosh, no "black or white" involved; just "human". It is historical.

With @teardrops SMT, we will evolve something that restores special value to every and each tear drop. We will be able to use @teardrops tokens to dry up many tears and perhaps, replace them with a new breed of tears: we will add more "tears of joy".
The Curation: A Tear Now Has Value # 27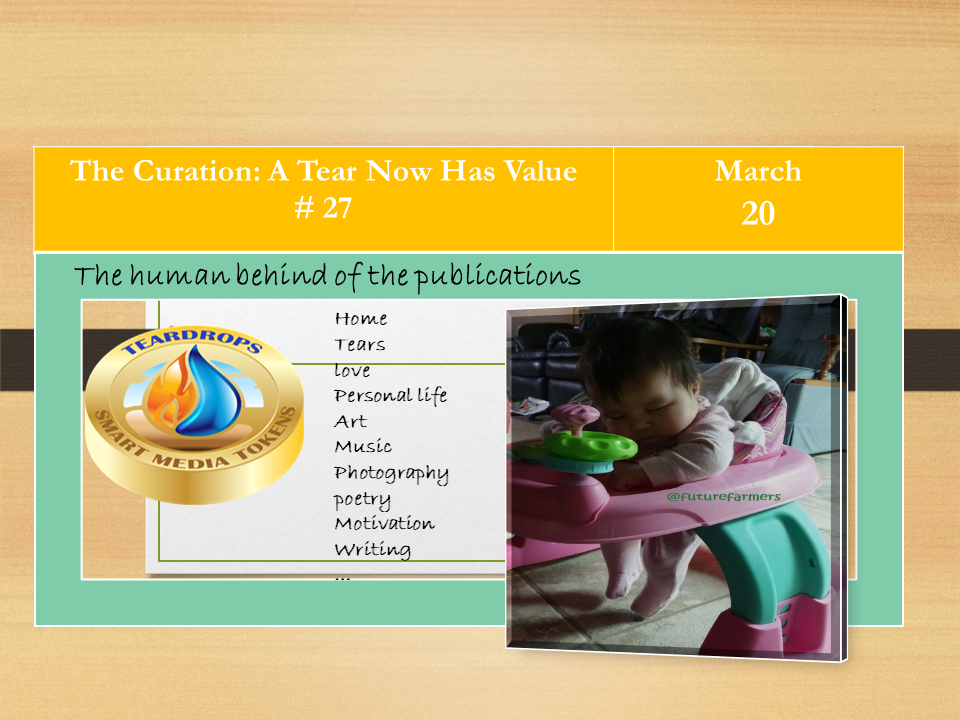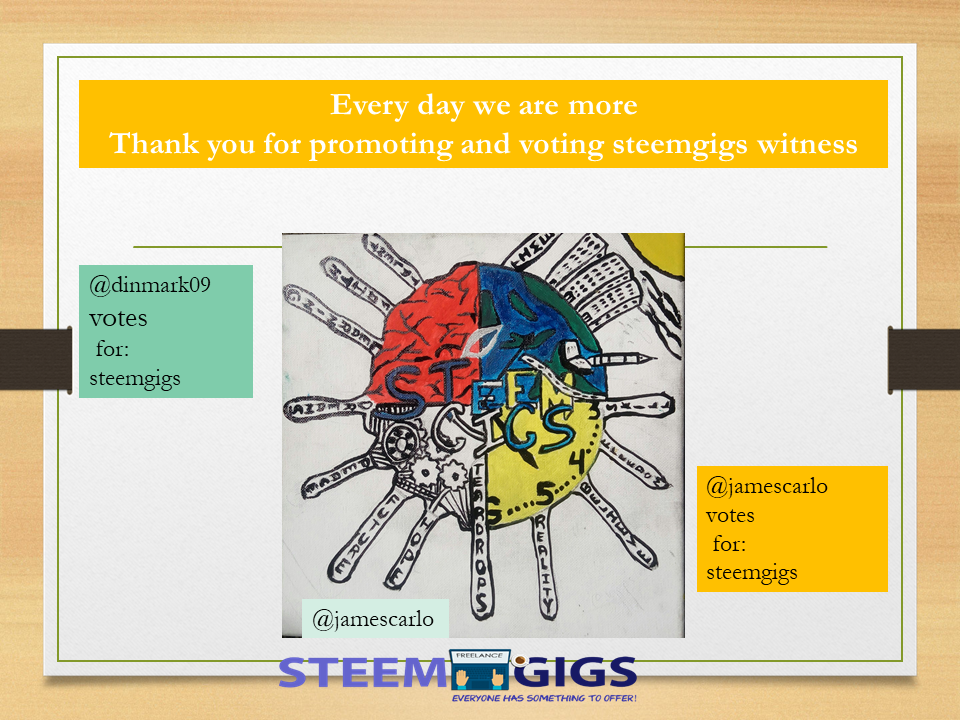 Welcome to the edition The curation A Tear Now Has Value # 27, in this edition, 30 wonderful Steemians are rewarded with extra exposure shared through our account, and ascending votes to create inspiration and add tears of enjoyment.
| Author | Description | Post |
| --- | --- | --- |
| @futurefarmers | Life: When his parents have tried everything and the baby still does not want to sleep, @futurefarmers has found an efficient technique to make his little sister sleep. Cover image. | How Children Can Help With Fussy Babies |
| @jessalazzie | Introduceyourself: Jessa Olloves is a new steemians of 23 years of age from Philippines, her current residence is Iligan City and says "Hello World". She tells us that she loves interacting with children because they are sincere and have little complexity. She likes to feel comfortable, so she prefers casual clothes like jeans and a shirt. His favorite pastime is reading, novels to escape reality temporarily and authors who promote personal growth. | From the Pearl of the orient sea meets steemit |
| @steemitalyssa | Life: She tells us how difficult it was to adapt to living in a different place, to start university studies. She missed the protection and care of their parents, the comfort of their home. Many tears and moments of solitude accompanied her for a year, then she found a great friend in those difficult times, a friend called God, who strengthened her and now she is on the path of finding the best version of herself. | Leaving home and my family: A sad flight for success |
| @celyn0703 | life: She tells us how much she loves and admires her mother, a woman who has given everything to her, even now that she is big and has formed her own family, her mother is still present offering her unconditional love and support. So her mother is his reference to follow now that she is also a mother. | My mom 🙂 |
| @inspiredgideon1 | Life: He tells us that his happiness is not based on the amount of deposits in a bank account, his happiness is being able to provide others with happiness. On his journey in steemit he has known the kindness and love of others; so he plans until the end of his days to be a good person, to turn sadness into tears of joy and that future generations will remember him for his goodness. | Does The Happiness Of Others Mean Anything To You? |
| @hazelicious | Life: She tells us that she felt overwhelmed, she is always willing to help others, but there are times when she would like someone to also listen to her and take care of her. To calm this anxiety, she has resorted to dessert. | I deserve MANGO BRAVO! |
| @fherdz | Life: He accepts the challenge of dancing zumba | ZUMBA CHALLENGE BY @nikolina – Michael Jackson… |
| @juwel | Life: @juwel visited a new location of the restaurant Max, near to your place. Place full of beautiful memories associated with his childhood and his mother, who loved going to that restaurant to enjoy a special chicken. | The House That Fried Chicken Built |
| @sindy2018 | Life: She tells us about her reasons for loving steemit | Value steemit as you value yourselves! |
| @philippinessteem | Life: Updating your health status | Prayers for me my dearest friends |
| @dizzyjay | Life: Call for solidarity to support the management carried out @familyprotection whit the children in the defense of maintaining the family environment during their upbringingtheir. | Dont be discouraged! |
| @Tyrex | Life: Call for solidarity to help a person who needs healthcare. | Help Save Umar Suleiman |
| @wondersofnatur | Crafts: She teaches us how to make a beautiful handmade card with recycled materials. | DIY Happy Anniversary greeting card |
| @maribelquere97 | Crafts: Here is the step by step of another nice card for a 15 year old girl. | DIY Greeting Card Making Contest |
| @reewritesthings | Poetry | Lovely Poetry #15 – "Hue and I" |
| @flordecar26 | Life: She sends a greeting card to all graduates, in recognition of her effort, dedication and achievements. | HATS OFF GRADUATES |
| @fireonxas | Technology: Here we find information about world of video codecs to know how they work, why to video or Audio has different extensions: MP3-MP4-MKV-AVI among others. | [analysis-Video Codecs] Structure… |
| @azaleamikoo | Photography: Sunflowers | BLACK |
| @jhon2 | Photography: A flower that is the inheritance of his parents | about this flower in front of my house |
| @irhey | Photography: A beautiful baby dressed as a firefighter | Meet the new fireman in town. |
| @steemcebuanos | Photography: Dog | ANIMAL PHOTOGRAPHY – SELFIE |
| @saskia | Photography: Flowers | Colourfulphotography: Assorted Wooden Flowers |
| @alejoclawful | Art digital | Life Ring "redesign" Dark Souls |
| @fatyelisp | Drawing | My illustration @teardrops |
| @netcy | Drawing | My illustration @teardrops |
| @mbj | Drawing | Let's Go Back to the Drawing Board |
| @lightoj | Drawing | TEMPTATION: TEMPTED TO FALL |
| @cristifer | Drawing | My illustration @teardrops ..My eyes! |
| @eesu03 | Art digital | My illustration @teardrops .. |
| @nancy007 | Drawing | Teardrops proposal by @surpassinggoogle |
---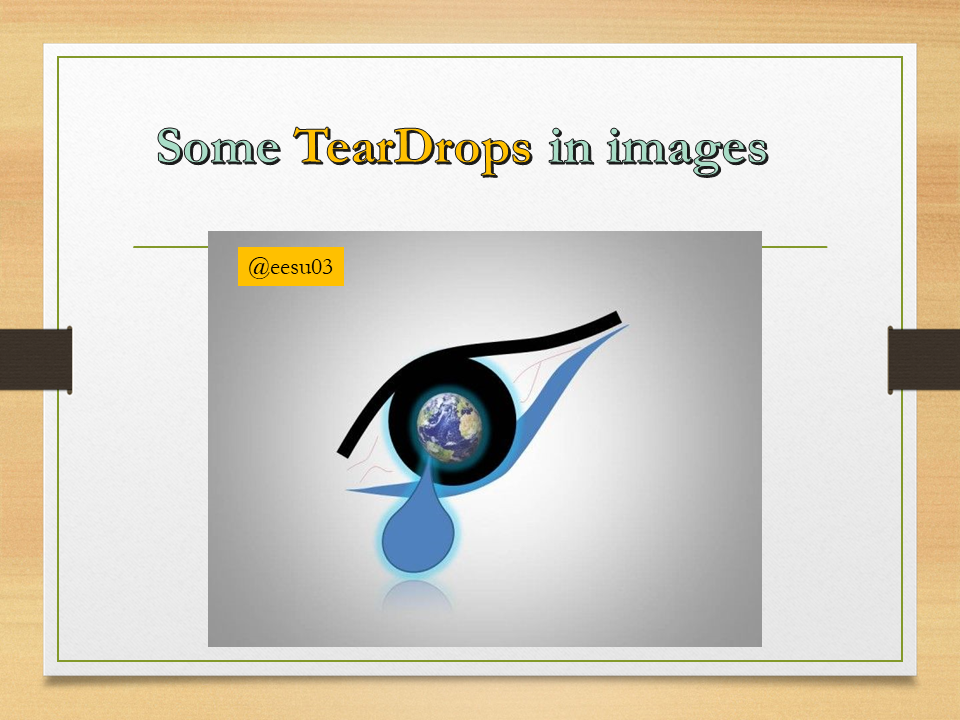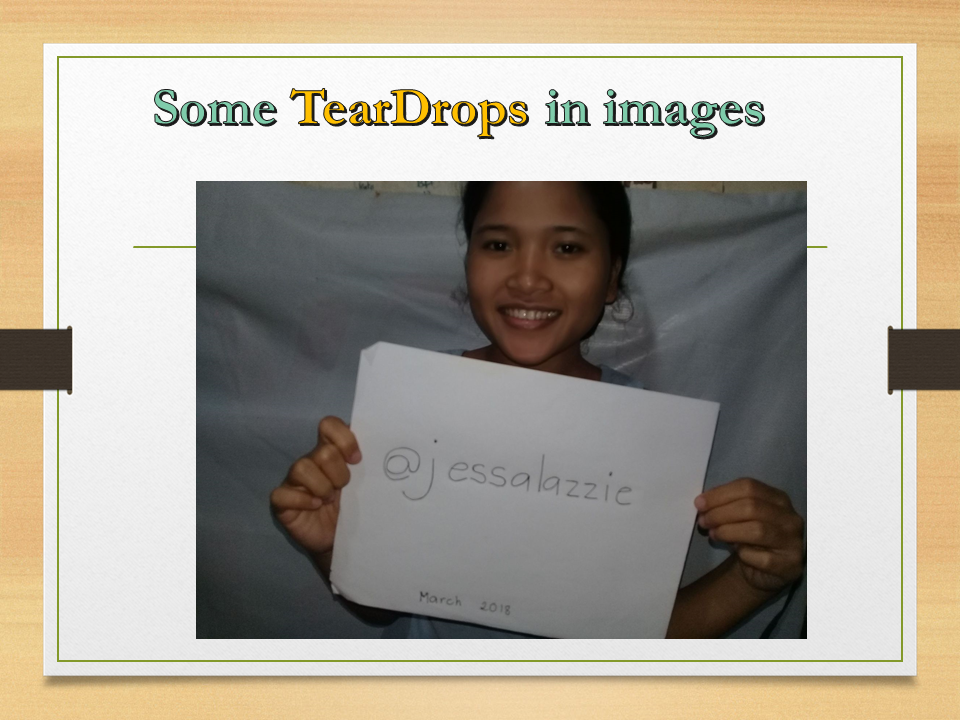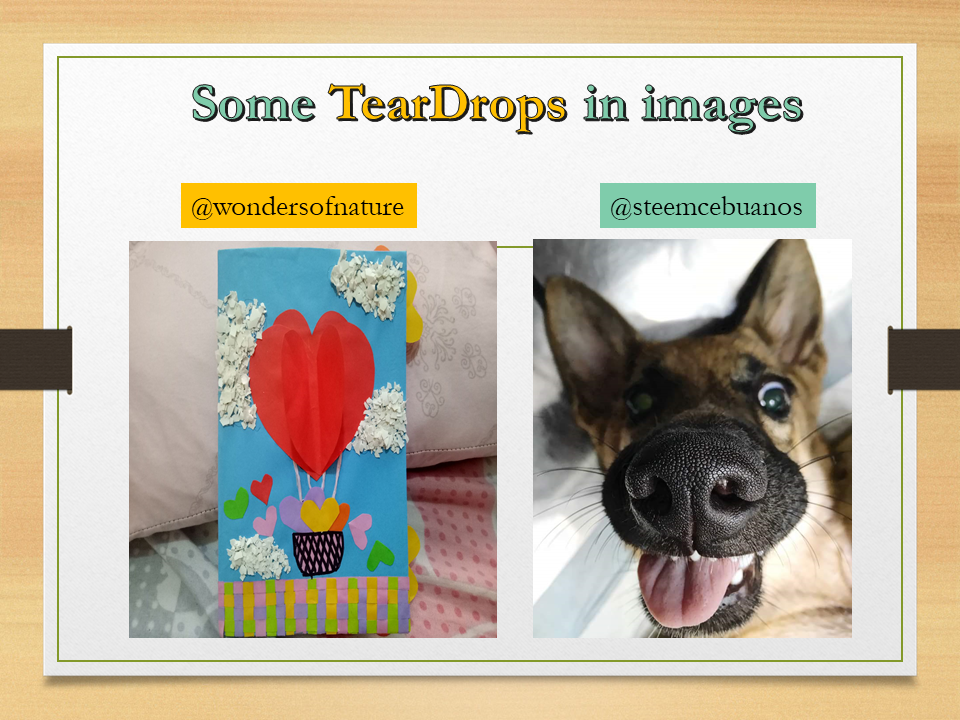 ---
Please visit some of these publications shared from our account and interact with each other, there is always someone who needs your help, a voice of encouragement, a testimony of life to be heard, or you can enjoy a work of art, a poetry, a craft, a tutorial, an inspiring message, get a rare knowledge etc.
Your Boy Terry
@surpassinggoogle
Please like @teardrops on Facebook and Twitter:
https://www.facebook.com/teardropstokens/
https://twitter.com/teardropstokens
I do need strength
Dedicating My Entire Steem/Steemit Journey To My Mum
If you want to support an extra witness and you support mine "steemgigs", it will be really helpful. I run a full public RPC 256 GB node as well to balance the steem ecosystem on "wss://steemd.steemgigs.org"
To vote my witness, simply visit https://steemit.com/~witnesses and type in "steemgigs" into the first search box for witnesses or simply click Here and type in "steemgigs" to do it on one click!
If you want me to make witness voting decisions on your behalf, simply visit https://steemit.com/~witnesses and type in "surpassinggoogle" in the second box for proxy.
Let's Go!!!
Offer a service under hashtag "steemgigs". Attempt out-of-the-boxness on hashtag (untalented).Join the Steemgigs Community on discord: https://discord.gg/CGuPyyT
Everyone has something to offer! ¿Why not?