"Tears" have always ever been a symbol of human and drops of it is always created from a place of beauty

I know how many tears i have teared and i know how many tears you have teared and just how many tears humanity has teared and good or not-so-good tears should have value because in reality they do/did, for Jehovah keeps these tears in a skin-bottle at the very least.

With @teardrops SMT, we will evolve something that restores special value to every and each tear drop. We will be able to use @teardrops tokens to dry up many tears and perhaps, replace them with a new breed of tears: we will add more "tears of joy".
The Curation: A Tear Now Has Value #3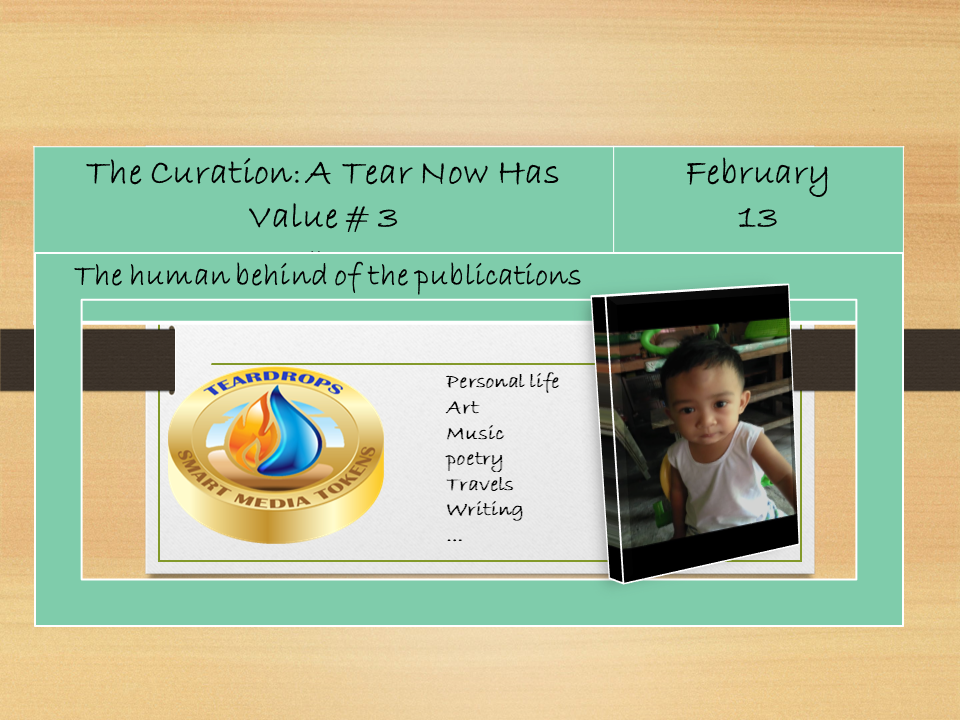 Welcome to the third edition the curation A Tear Now Has Value #3, in this edition, 25 wonderful Steemians are rewarded with extra exposure and ascending votes to create inspiration and add tears of enjoyment.
The human curator presents to:
#
| Description | Author | Post |
| --- | --- | --- |
| He tells that there is a way to turn dreams into reality, and this path is within your reach. ¿Does luck intervene in this or not? ¿why? Come here to know more about this. | @autofreak | Action Not Luck Is Key to Success |
| Sarah tells us that she cries and is sad because her relationship is bad. Come here and give her a big hug. | @sharatots | misunderstabding of relationship as a couple end up figthing |
| She has created a poem as a tribute to teardrops, and has said that she will turn his tears to shine like a star. Of course for us she is already a star. Visit his publication to know the poem. | @rosava | My Teardrops poem: "The Last Tears" |
| Vic talks to us about of his nephew, a child who was born premature and suffered some health problems. The family always maintained the faith and now your child is growing healthy. Visit his post to meet this beautiful child. | @mavicalipda | Josiah Paul-The Miracle Baby |
| She cries tears of love in the midst of her pain, the new being in her womb is lost. Visit her blog to give her a hug of hope. | @evershe0530 | the pain of losing you…As if I loss everything! |
| She invites us to manage time and dedicate quality moments to the family and our children. Let's accept this invitation and visit his blog. | @aoife12 | Balance your time to your work and to your family |
| @Brentlewis24 tells us that he does not know how to draw, now he has tried this with a nice logo teardrops. Looks in our mosaic of logos, in the bottom | @brentlewis24 | My Proposal to @surpassinggoogle. Tear Drops Logo |
| Victoria Alale shares a beautiful poetry of tears, visit his blog to appreciate this composition. | @alale | I Cried |
| Marilyn shares with us the wonderful moments of her marriage, and expresses his great love for her husband. | @dcrealyn | Teardrops my wedding day |
| John David is a wonderful poet, at the time of writing his post he felt frustrated and can not understand himself in some moments, visit him to give a great human hug and enjoy his poetry. | @iamjeydii | Spoken Word Poetry of Mine "Thinking About The Rain" |
| @sheenaabelgas after a few drinks, she released his contained tears. She says they were tears of sadness, now she feels somewhat ashamed but relieved. Visit her to give a little love. | @sheenaabelgas | I Drank,Got Drunk And I Cried hahaha |
| Sandra has designed a logo for us, you can see it in our publication in the mosaic of logos on the bottom. | @sandyk | Proof of tears: proposing teardrop logo |
| Avhyaceulip is a mother with tears of anguish because her son has presented subsequent alterations of his state of health. She does the best but still questions if she does enough. Your child today is our cover image. Please visit his blog to give strength to this valuable mother. | @avhyaceulip | Teardrops : Am I Mom Enough? |
| Come here to watch the step by step of this logo that @devjanes have designed for us. It has also been included in our mosaic today. | @devjanes | Proposed logo Teardrops #2 |
| She takes care of her sick mother and feels burdened with bills. Come here to inspire and empower this steemians to achieve their goals. | @evoll | Hospitalization is a burden, bills piled up don't know where to go? |
| Clarissa shares an interesting article about women's soccer. ¡Do not miss it! | @womensteem | Women Football Players Sexiest Female Footballers |
| Jufriadi is a new 18-year-old steemians, he is a student and believes he can share his talents here. Visit to welcome him. | @starlos | introducemyself |
| She was dysphonic and crying with happiness, finally getting to see her favorite rock band. His post reflects so much passion. Do not miss it. | @kneelyrac | A Dream Come True: One OK Rock Ambitions Asia Tour 2018 |
| Seychelle is a girl of 22 years, she is a graduate in computer science and now covers the costs of her brother's university. His family is an example of overcoming, and they have a super hero: a very beautiful grandmother. Visit her to know about her and his beautiful family. | @ychelle | The Birth of STEEMIT Community in General Santos City, Philippines |
| KurtLem is a great artist of charcoal drawing, in this publication he gives us the step by step of one of his creations. Visit this steemians and appreciate their talent. | @lmfao3124 | Charcoal Painting step by step |
| He sings a heartfelt song about the loss of a father and husband in 2004 in the stunami in Aceh. Come here and feel this. | @arismunanda | untalented-singsong contest, cover Raffli Aneuk Yatim |
| mhadz is a young girl who tells us in an illustrative way the reasons that motivate her to stay here at steemit. Visit his post to learn more about his determination. | @mhadz | Why should i keep on steeming ? Does it really worth it ? |
| Annie presents a beautiful poetry of tears. | @willow1114 | TEARS AND PAIN |
| He presents us with a photograph of an empty plate … | @theconquerer | Empty |
| @ediah tells us that she was crying alone, now she finds a distraction in digital work. Visit his blog, his work is impressively beautiful. | @ediah | How I Started Making Digital Artworks? – with Video Tutorial |
---
Please visit some of these publications and check the posts of other users on the tag #teardrops, because there will always be someone there who needs your help, a hug, a kind word, a voice of encouragement.
---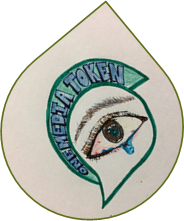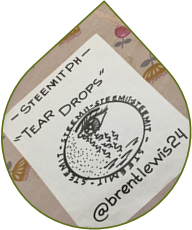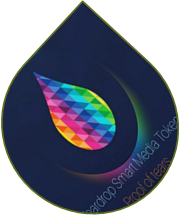 ---
Your Boy Terry
@surpassinggoogle
Please like @teardrops on Facebook and Twitter:
https://www.facebook.com/teardropstokens/
https://twitter.com/teardropstokens
I do need strength
Dedicating My Entire Steem/Steemit Journey To My Mum
If you want to support an extra witness and you support mine "steemgigs", it will be really helpful. I run a full public RPC 256 GB node as well to balance the steem ecosystem on "wss://steemd.steemgigs.org".
To vote my witness, simply visit https://steemit.com/~witnesses and type in "steemgigs" into the first search box for witnesses or simply click Here to do it on one click!
If you want me to make witness voting decisions on your behalf, simply visit https://steemit.com/~witnesses and type in "surpassinggoogle" in the second box for proxy.
Let's Go!!!
Offer a service under hashtag "steemgigs". Attempt out-of-the-boxness on hashtag (untalented).Join the Steemgigs Community on discord: https://discord.gg/CGuPyyT
"Everyone has something to offer!"¿ Why not?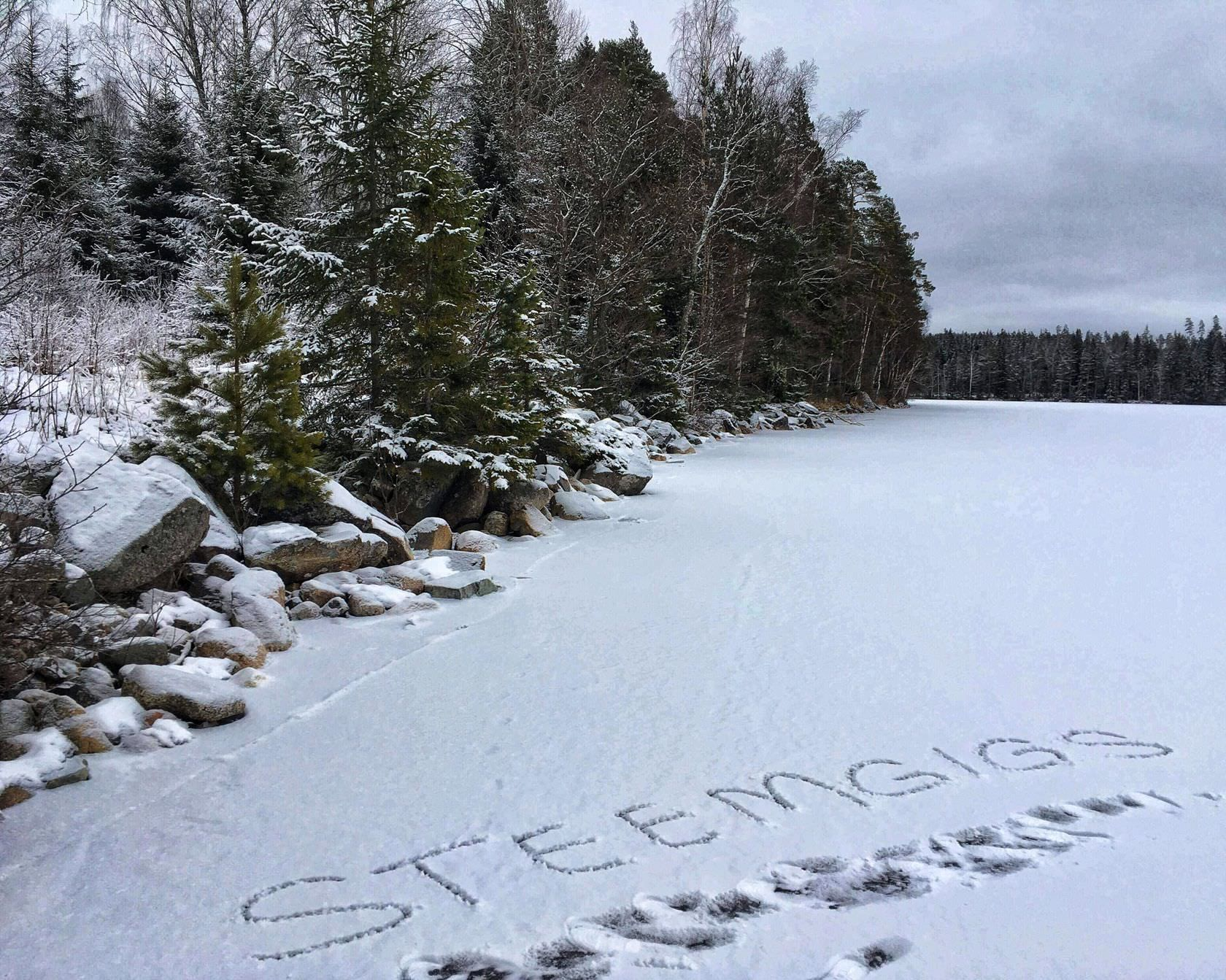 Read the 66 beautiful human comments accrued for this post by clicking HERE. It was originally posted by me on the social platform for uloggers globally on https://ulogs.org
Please subscribe to TeardropsTV and UloggersTV on YouTube for incessant video content from beautiful humans from all the across the globe.
You can support the furtherance of our cause:
To send me FIAT with debit/credit card click HERE
My PayPal email: '[email protected]'