My witness name is "steemgigs".
Many have a bit of confusion when attempting to vote for my witness and tend to put in "surpassinggoogle" in the witness box.
I knew this was likely to happen from the very beginning. Yes, @surpassinggoogle is the more popular of both accounts but i wanted my witness (steemgigs) to represent things bigger than me; "us!"
You can still support my witness by clicking HERE and typing the word "steemgigs" into the first box for witnesses.
If you would like me to chose steemit witnesses on your behalf, simply type in the word "surpassinggoogle" into the second box HERE
"Tears" have always ever been a symbol of human and drops of it is always created from a place of beauty

I know how many tears i have teared and i know how many tears you have teared and just how many tears humanity has teared and good or not-so-good tears should have value because in reality they do/did, for Jehovah keeps these tears in a skin-bottle at the very least.

@teardrops didn't just start. It is historical history, that an imaginary coin (smart media token) is already hitting the exchanges. Hahaha, [email protected]; "you and me".

@teardrops is still an imaginary smart media token but my precious brothers and swities here on steemit are valuing it and loving it and loving me in return and exchanging and i tell you, this is historical. It is a beauty to watch!

The @teardrops colorlesspaper is filling up quickly and gosh, no "black or white" involved; just "human". It is historical.

With @teardrops SMT, we will evolve something that restores special value to every and each tear drop. We will be able to use @teardrops tokens to dry up many tears and perhaps, replace them with a new breed of tears: we will add more "tears of joy".
The Curation: A Tear Now Has Value # 32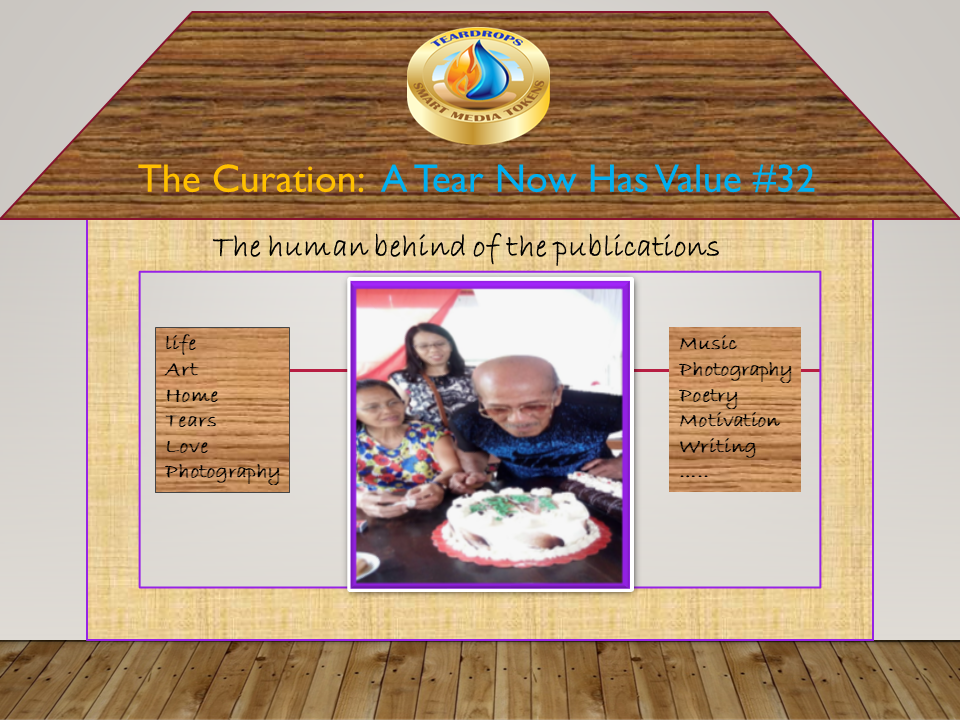 Welcome to the edition The curation A Tear Now Has Value # 32, in this edition, 30 wonderful Steemians are rewarded with extra exposure shared through our account, and ascending votes to create inspiration and add tears of enjoyment.
| Author | Description | Post |
| --- | --- | --- |
| @shikika | Life: Her father grew older and she shares happy moments with the family around the celebration. Cover image. | Happy Birthday To My Father Dear |
| @sitiaishah | Life:In her publication she tells us about the life of a sailor and how difficult it is for him and his family to separate for long periods of time. Her father is a sailor and she feels that she did not have the opportunity to share with him important moments of her life. Now her daughter is living the same experience since her father is also a sailor; and is that several members of her family have chosen this job, so she illustrates some details of this world in the waves, through moments in the life of his brother as a sailor. | Seamen… Sailing In Teardrops Of Sea! |
| @steemitkyle | Life: His beautiful daughter Phoebe receives a degree and her father feels very proud that she advances in her studies, but even more, that she is a good girl. | RECOGNITION AND MOVING UP CEREMONY OF MY DAUGHTER |
| @abingers | Life: She shares the story of her niece whom she loves as if she were her ownher daughter. There are many tears of joy involved with arrival in this world of this precious baby. However, there are also tears of sadness for his premature departure. | Missin you our angel |
| @cherylsonty | Life: She shares her planning for the month of april in steemit. For this purpose, she has defined its objective and established goals to achieve it. She invites us to do the ours too. | MY APRIL STEEMIT GOALS! |
| @yanzel4lyf | Life: She enjoys the halo halo with sweet ube cream and flan because, besides being refreshing and delicious, it is a dessert that brings special memories associated with the birth of her daughter, since it was the last thing she ate when labor childbirth began. A process that seemed complicated but that was finally successful and full of joys for your home. | A Cold and Sweet Taste to Remember #HALO HALO ESPESYAL |
| @chiboyzz | Life:He tells us about his tears while walking in steemit, however his struggle continues here, because in the future they will turn into tears of joy. | TEARDROPS: "EVERY TEAR NOW HAS A VALUE". STEEMING IS NOT EASY. |
| @me2selah | Crafts: She shows us her creative scrapbook that collects important moments about the birth and life of her children. | The World Is Your Oyster #1 : Scrapbook |
| @olivia08 | Life: She tells us that although the value of steem / SBD is not flattering now, she will remain firm because steemit came into her life to add value right there where she needed it. | My Vision in Steemit and Steemgigs |
| @dizzyjay | Life | Upfundme day 6. Dizzy's dental 1300$ |
| @opeyemioguns | Life: He feels very attracted by the color green, so, you can imagine what color of clothes wore, the girl that conquered his heart. | My colour |
| @purpledaisy57 | Life | The Decisions We Make – Teardrops of a Writer |
| @carlo1974 | Photography | COLOR CHALLENGE: GREEN NATURE |
| @daisyt23 | Writing | OUR LIFE IS JUST LIKE RISES AND SET |
| @jeline | Life | Steemitnamechallenge: The Name Jeline |
| @thidaratapple | Poetry | "The Voice In Me" – Teardrops Of Love |
| @adedoyinwealth | Writing | TEARS OF A MINNOWS |
| @dontryme2 | Poetry | Pagsubok-mula sa obra ni dontryme2-sanay supportahan ang aking mga .. |
| @dop-dop | Writing | What Really Is A Good Content? |
| @khenbee | Photography | FRUITS SALAD ALA MANGO |
| @rabeel | Photography | WIWContest 20th week – Flowers – my first entry: White Rose |
| @shielashraf | Photography | Animal Photography At Dubai Safari |
| @debilog | Photography | The Magic of Food |
| @josh26 | Photography | Mingkay's first new born kitten. |
| @memox17 | Food: Recipe | today's recipe is banana cake.. |
| @anshar | Art digital | # TEARDROPS: My illustration |
| @gourdon | Art digital | Maestro de Surpassinggoogle Masterpiece |
| @onixfemme | Drawing | Mi ilustración @teardrops |
| @netcy | Drawing | My illustration @teardrops |
---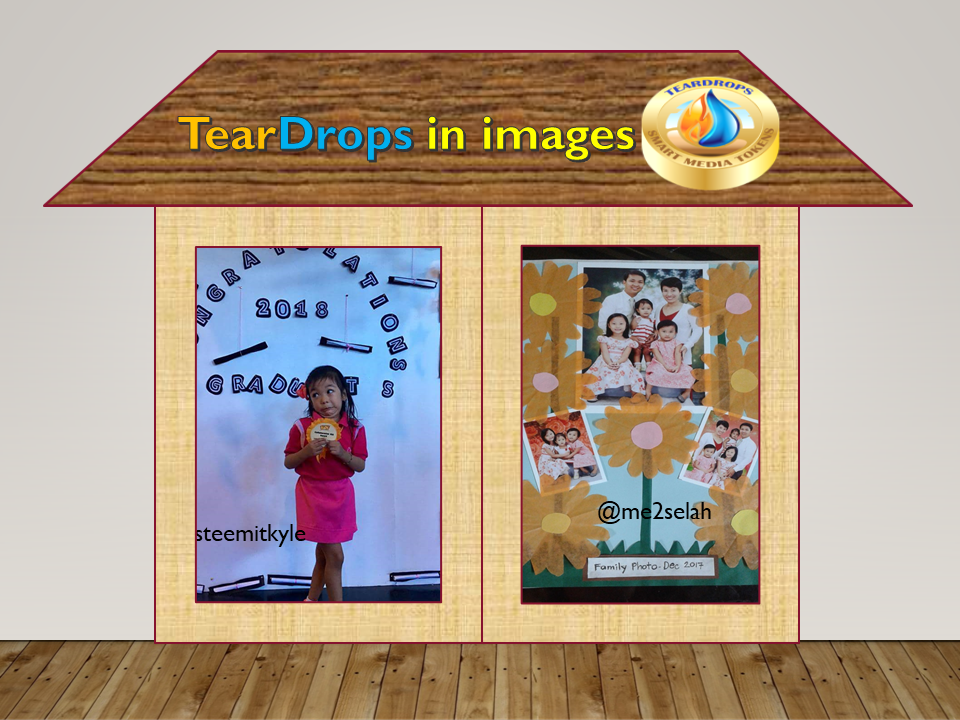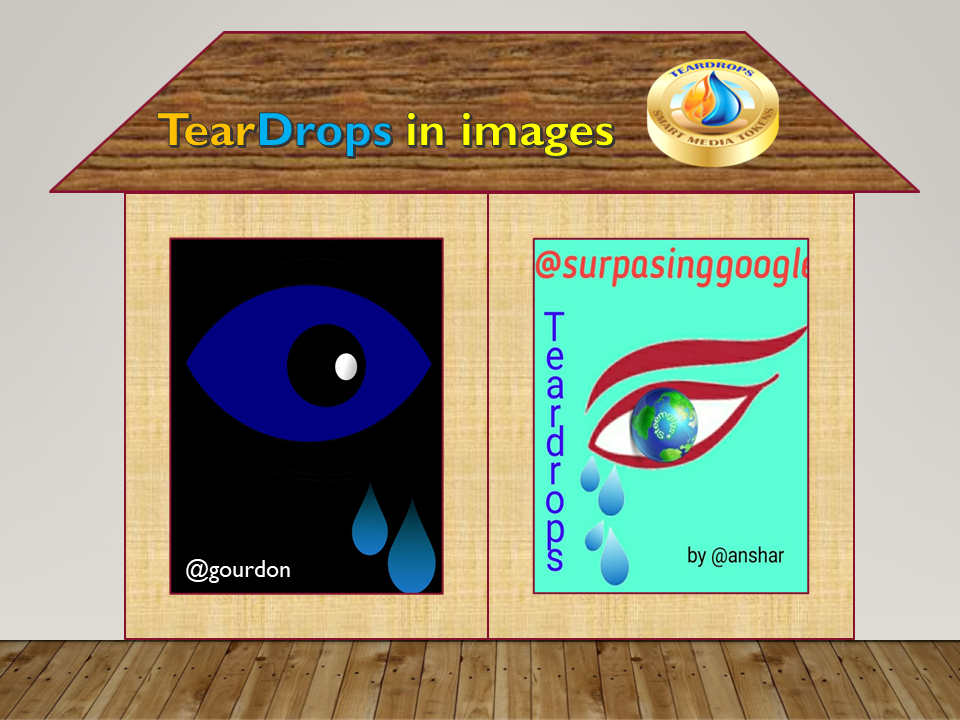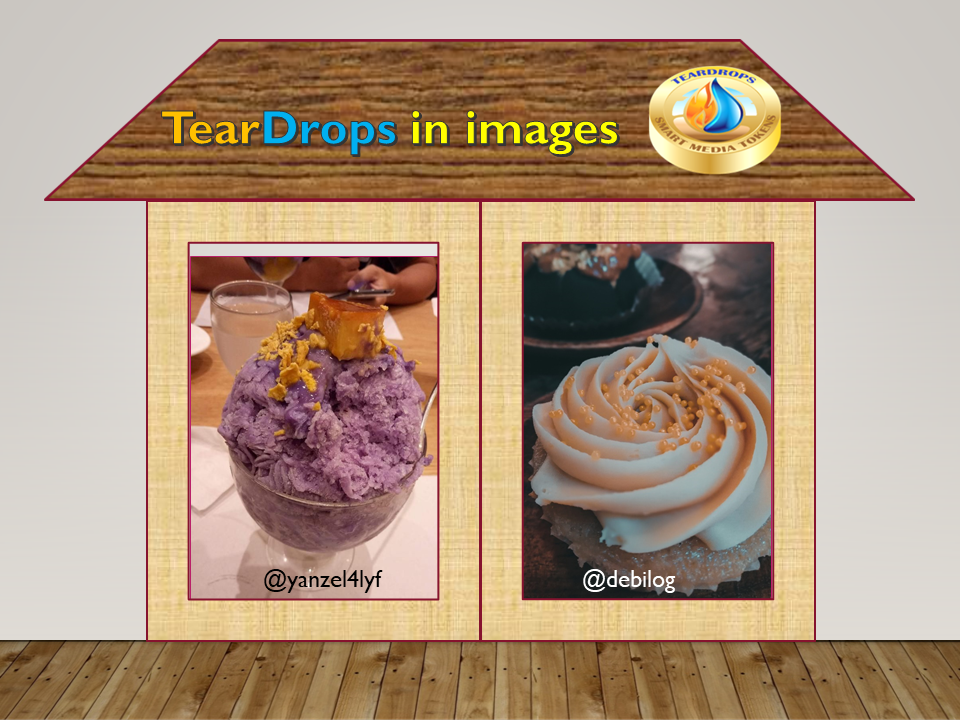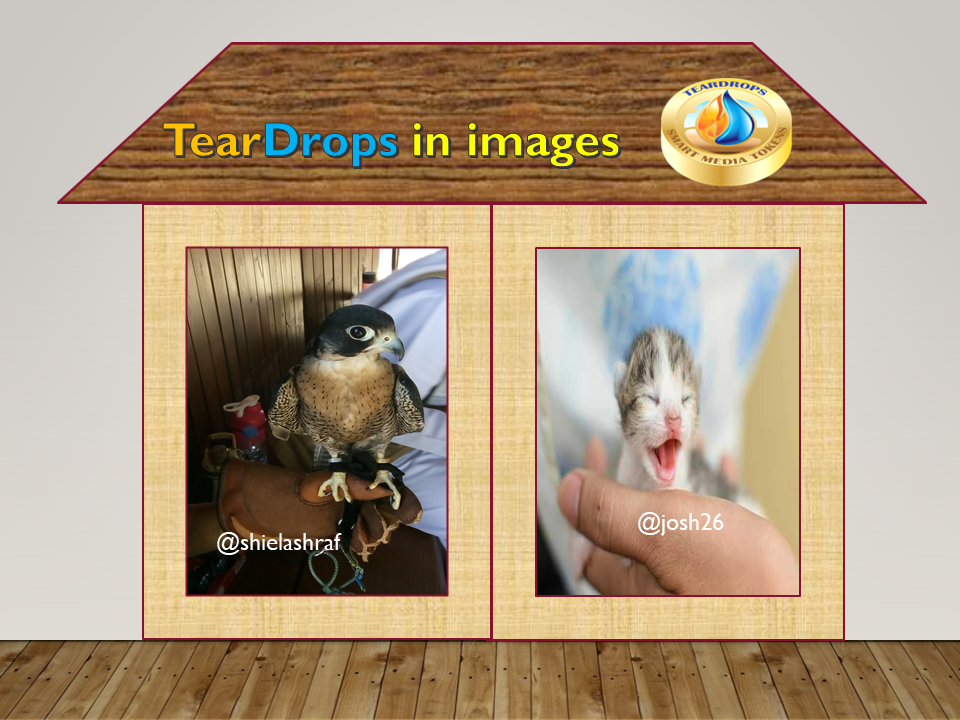 ---
Please visit some of these publications shared from our account and interact with each other, there is always someone who needs your help, a voice of encouragement, a testimony of life to be heard, or you can enjoy a work of art, a poetry, a craft, a tutorial, an inspiring message, get a rare knowledge etc.
Your Boy Terry
@surpassinggoogle
Please like @teardrops on Facebook and Twitter:
https://www.facebook.com/teardropstokens/
https://twitter.com/teardropstokens
I do need strength
Dedicating My Entire Steem/Steemit Journey To My Mum
If you want to support an extra witness and you support mine "steemgigs", it will be really helpful. I run a full public RPC 256 GB node as well to balance the steem ecosystem on "wss://steemd.steemgigs.org"
To vote my witness, simply visit https://steemit.com/~witnesses and type in "steemgigs" into the first search box for witnesses or simply click Here and type in "steemgigs" to do it on one click!
If you want me to make witness voting decisions on your behalf, simply visit https://steemit.com/~witnesses and type in "surpassinggoogle" in the second box for proxy.
Let's Go!!!
Offer a service under hashtag "steemgigs". Attempt out-of-the-boxness on hashtag (untalented).Join the Steemgigs Community on discord: https://discord.gg/CGuPyyT
Everyone has something to offer! ¿Why not?