"Tears" have always ever been a symbol of human and drops of it is always created from a place of beauty.

I know how many tears i have teared and i know how many tears you have teared and just how many tears humanity has teared and good or not-so-good tears should have value because in reality they do/did, for Jehovah keeps these tears in a skin-bottle at the very least.

@teardrops didn't just start. It is historical history, that an imaginary coin (smart media token) is already hitting the exchanges. Hahaha, [email protected]; "you and me".

@teardrops is still an imaginary smart media token but my precious brothers and swities here on steemit are valuing it and loving it and loving me in return and exchanging and i tell you, this is historical. It is a beauty to watch!

The @teardrops colorlesspaper is filling up quickly and gosh, no "black or white" involved; just "human". It is historical.

With @teardrops SMT, we will evolve something that restores special value to every and each tear drop. We will be able to use @teardrops tokens to dry up many tears and perhaps, replace them with a new breed of tears: we will add more "tears of joy".
My witness name is "steemgigs".
Many have a bit of confusion when attempting to vote for my witness and tend to put in "surpassinggoogle" in the witness box. I knew this was likely to happen from the very beginning. Yes, @surpassinggoogle is the more popular of both accounts but i wanted my witness (steemgigs) to represent things bigger than me; "us!"
Please, you can verify your vote visiting Here and if it is not there, you can still support my witness typing the word "steemgigs" into the first box for witnesses. Or if you would like me to chose steemit witnesses on your behalf, simply type in the word "surpassinggoogle" into the second box .
The Curation: A Tear Now Has Value # 37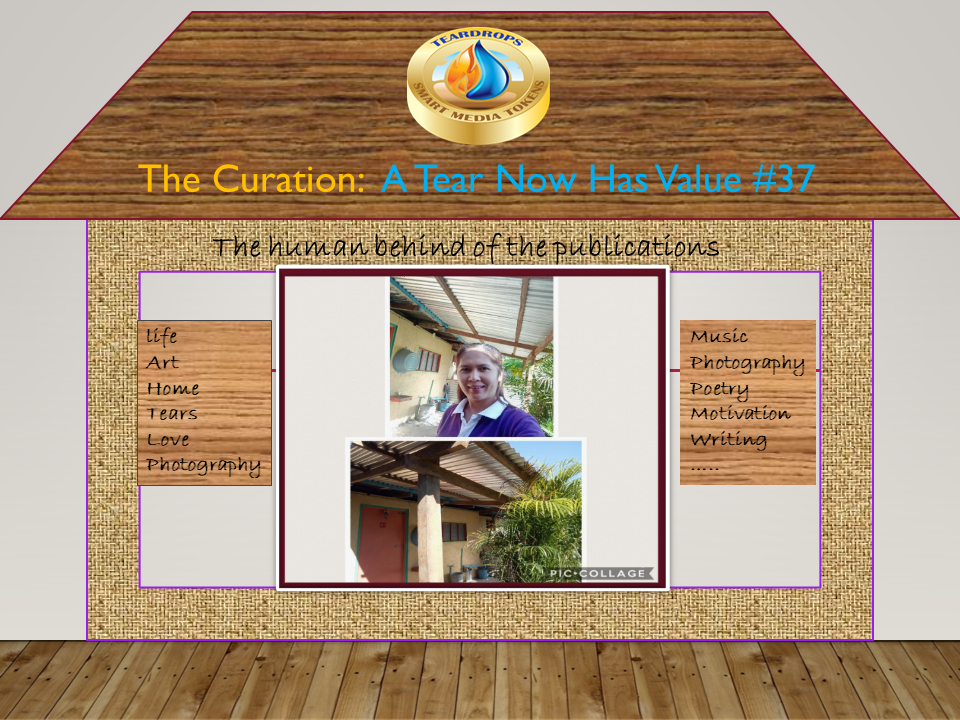 Welcome to the edition The curation A Tear Now Has Value # 37, in this edition, 30 wonderful Steemians are rewarded with extra exposure shared through our account, and ascending votes to create inspiration and add tears of enjoyment.
| Author | Description | Post |
| --- | --- | --- |
| @dianafigura | Life: She shares her tears of joy; With the effort for three years they managed to make an improvement in their house, now the laundry area has a roof and she will not wet or sun while washing her clothes. Cover image. | Proof of Hardwork and Perseverance "Tears of Joy for The Accomplishments" |
| @fernwehninja | Life: Moments of the second day at the funeral of @istillrise | The Wake of my Brother @istillrise in St. Peter-Imus, Lorega Cebu |
| @avowal | Life: He graduated as a chemical engineer and is now a member of the Nigerian engineering society. He shares with us special moments of this significant achievement. | My Induction as a graduate member of Nigerian Society of Engineer |
| @christianyocte | Life: It is time to say goodbye to his students and as a committed teacher, he has made this moment something special. In addition to delivering a report card, to each student made a special recognition highlighting the good aspects as people. Behind this, he seeks to make them happy, to show the brightness of each one, to make them notice their values, and to strengthen their self-confidence. | Saying Farewell to My Students & List of Classroom Awards |
| @zizymena | Life: On April 8 in his city Offa there was a terrible armed attack propitiated by a gang of thieves who destroyed the lives of policemen, bank employees and people around. His father was in his tent in the place of the attack. She now has many tears of sadness for so many violently stolen lives, but also tears of gratitude as her father was blessed to leave unharmed. | HOW MY FATHER WAS SAVED FROM DEATH |
| @loudetteiam | Life: She remembers special moments of her life with her grandfather, now he shows signs of aging, his slow walking and blurred memory. In coming days she will be 77 years old and she is planning a special celebration for him. | Reminiscing my Grandfather's 76th Birthday A Great Memory |
| @misspinay85 | Life: Her aunt older gew and she shares special moments of celebration. | CELEBRATING MY AUNTS BIRTHDAY |
| @shikika | Steemit: Supporting the new steemians | Second Series Of Weekly Free SBD Continues! Let's Give Hopes and Supports To The New Comers! |
| @purpledaisy57 | Home: She shares a large collection of objects, including refrigerator magnets and key chains. | DIY Display Stand – Be Creative |
| @bien | Life: He grew older and compared moments of his celebration | Family picture on my birthday! |
| @yagurlali | Life | Reasons why im broke |
| @mari-jen | Life | Pamilia na Nagkakaisa |
| @steemitkyle | Life | SUMMER CLASS |
| @ashley4u | Life | Urgent Prayer Request!! |
| @carmenl | Life | Permanent tears for freedom |
| @honeydee | Life | Happy Birthday nay Luz Magallanes Gorimo |
| @shohana1 | Life | Sometimes Necessity Can Ruin Creativity |
| @arwinhiloma | Food: recipe | My Recipe for Cooking "Palitaw".. |
| @juichi | Stemit | Hacker's Allert! |
| @appleskie | Poetry | Do You Know? |
| @julietisrael | Poetry | 100 Days Of Poetry [Day 34] – Letting You Go |
| @serenity08 | Photography | PANCIT CANTON WITH EGG |
| @cyclaire30 | Photography | Going Back to My Hometown |
| @sitiaishah | Photography | Photo Contest: From Rubbish To Glory… |
| @janeynarzoles1 | Art | Calligraphy Challenge: Month of April |
| @gottygnv | Drawing | My illustration for @teardrops |
| @dzued | Art-drawing | DEADPOOL COLOR PENCIL SKETCH |
| @kasyi | Digital work | Teardrops: My Support @teardrops |
| @zuleef | Drawing | My illustration @teardrops |
| @netcy | Drawing | My illustration @teardrops |
---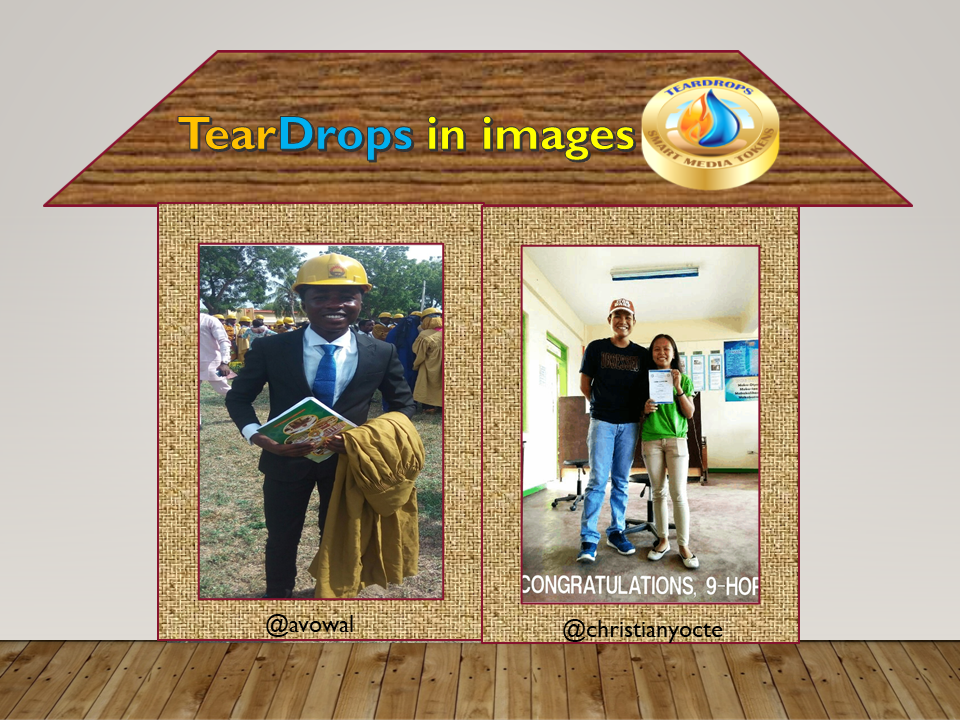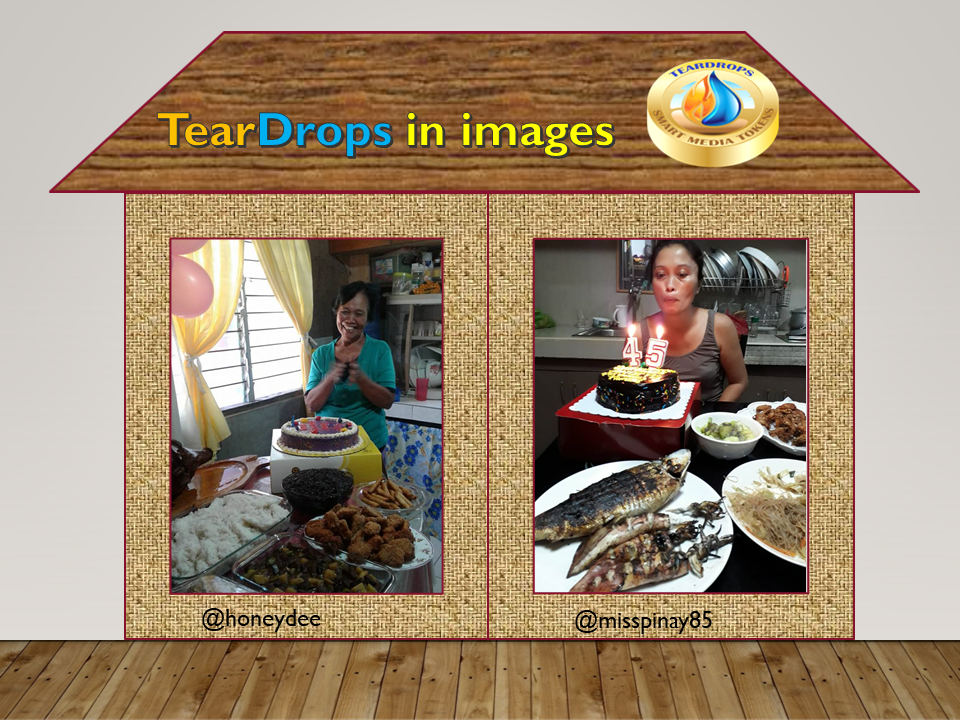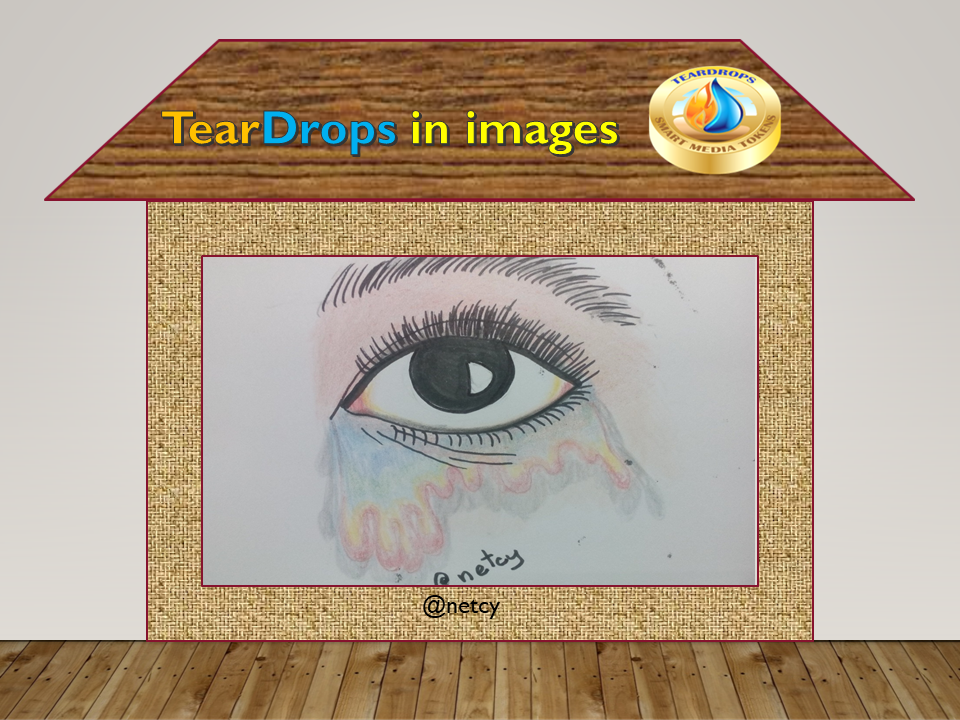 !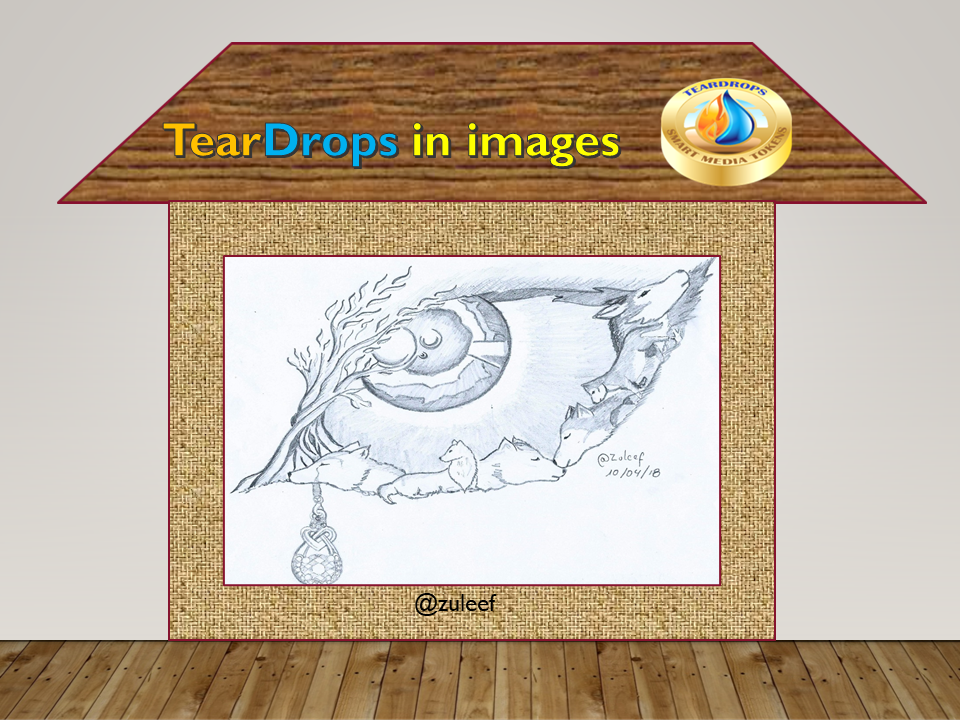 !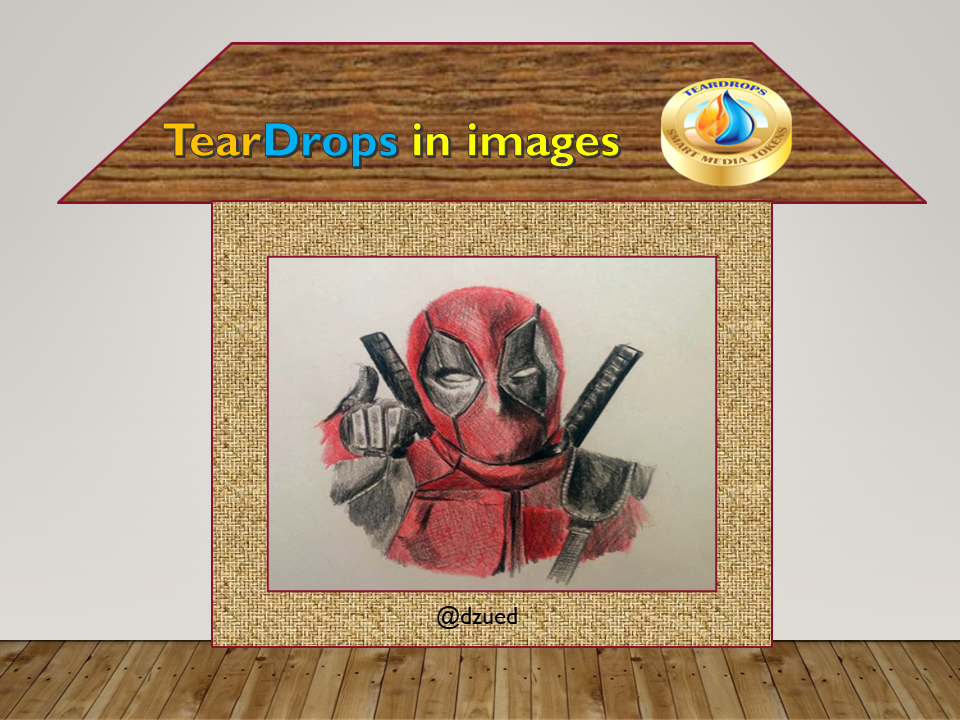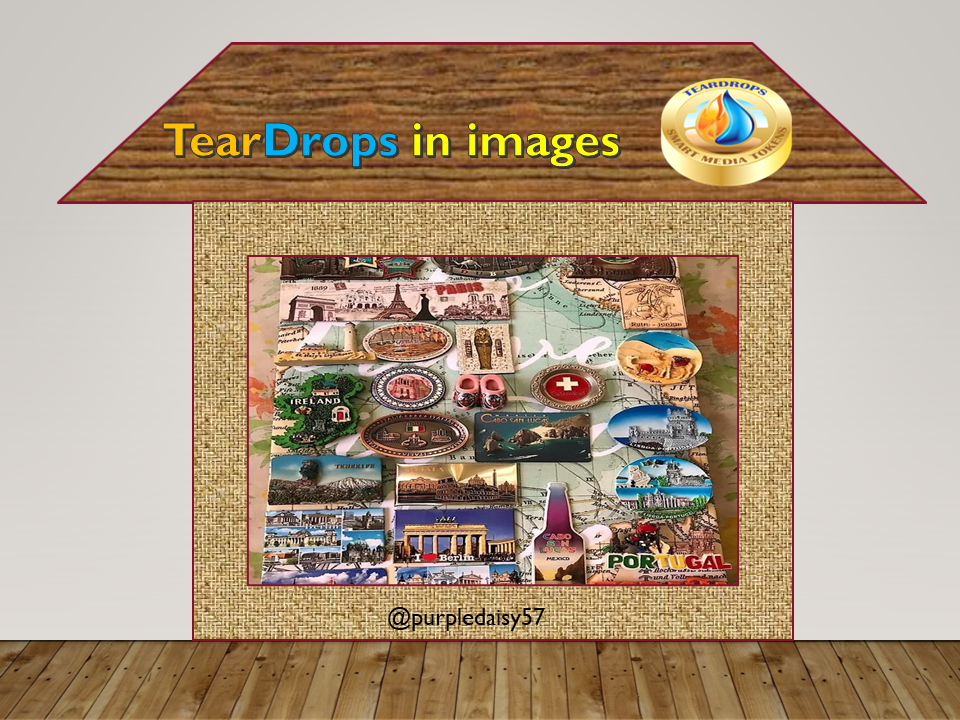 Please visit some of these publications shared from our account and interact with each other, there is always someone who needs your help, a voice of encouragement, a testimony of life to be heard, or you can enjoy a work of art, a poetry, a craft, a tutorial, an inspiring message, get a rare knowledge etc.
Your Boy Terry
@surpassinggoogle
Please like @teardrops on Facebook and Twitter:
https://www.facebook.com/teardropstokens/
https://twitter.com/teardropstokens
I do need strength
Dedicating My Entire Steem/Steemit Journey To My Mum
If you want to support an extra witness and you support mine "steemgigs", it will be really helpful. I run a full public RPC 256 GB node as well to balance the steem ecosystem on "wss://steemd.steemgigs.org"
To vote my witness, simply visit https://steemit.com/~witnesses and type in "steemgigs" into the first search box for witnesses or simply click Here and type in "steemgigs" to do it on one click!
If you want me to make witness voting decisions on your behalf, simply visit https://steemit.com/~witnesses and type in "surpassinggoogle" in the second box for proxy.
Let's Go!!!
Offer a service under hashtag "steemgigs". Attempt out-of-the-boxness on hashtag (untalented).Join the Steemgigs Community on discord: https://discord.gg/CGuPyyT
Everyone has something to offer! ¿Why no?