"Tears" have always ever been a symbol of human and drops of it is always created from a place of beauty

I know how many tears i have teared and i know how many tears you have teared and just how many tears humanity has teared and good or not-so-good tears should have value because in reality they do/did, for Jehovah keeps these tears in a skin-bottle at the very least.

With @teardrops SMT, we will evolve something that restores special value to every and each tear drop. We will be able to use @teardrops tokens to dry up many tears and perhaps, replace them with a new breed of tears: we will add more "tears of joy".
The Curation: A Tear Now Has Value # 6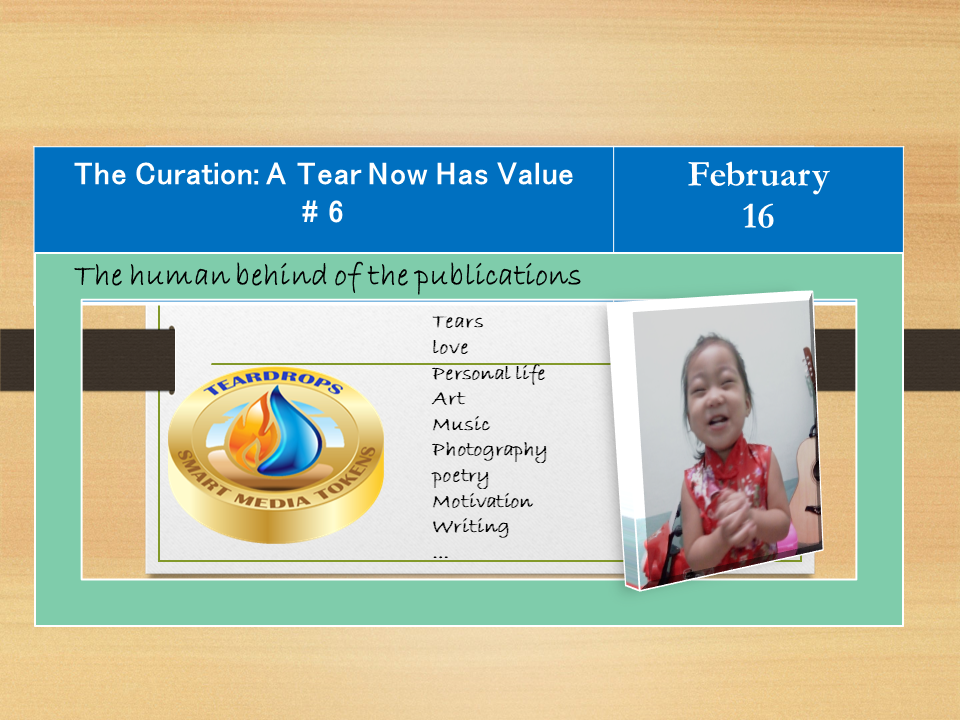 #

Welcome to the sixth edition The curation A Tear Now Has Value # 6, in this edition, 20 wonderful Steemians are rewarded with extra exposure and ascending votes to create inspiration and add tears of enjoyment.
The human curator presents to:
#
| Author | Description | Post |
| --- | --- | --- |
| @theodora87 | She wrote a poem for her daughter on her birthday number 2. A fragment: " Unta mudako ka na di lang mapahiyumun, Kundi sa Diyos ikaw nga magmahadlokon, Bisan pa sa imung pangidaron karon, Ikaw sa daghang butang makakat-on" Your baby is our cover image | Birthday poem for my daughter |
| @jinalove | She makes a constructive reflections:"¿Why not celebrate this season's of LOVE everyday? Spread good vibes sa office, sa friends, be kind to your family to everyone? "Sometimes, if we are tired, and depressed … The first thing we are looking for is alcohol, drugs … we always think that our last option or resource is GOD …" "The BIBLE is sufficient enough to guide us in everything". Visit her to read more about this and share about this inspiration. | GOD Complete me |
| @aoife12 | She tells us that she has an disagreement with her husband, about the activities of celebration on Valentine's Day. ¿Could you visit and help her with a voice of encouragement or maybe a healthy advice? | VALENTINES IS THE REASON WHY WE ARE NOT IN GOOD TERMS… |
| @phoebedoll | In your publication you find a beautiful photograph of the peak of Mount Pulag in the Philippines. A miniature in our section of art teardrops | Photography – Sea of Clouds |
| @alale | She makes an interesting and motivational reflection about the persistence of the child's crying to satisfy her desires and concludes: "You have to cry to get it (not in the literal sense, to cry here means to work with Zeal and Clarity)." Visit your publication and get a motivational boost. | "Lessons from kids #1: Crying persistence" |
| @missdonna | She shares a poetry inspired by the crucial moment for the girls when they give the "yes ..". | Poetry # 8 "I said YES" |
| @mommabutterfly | In this publication the author tells the story of a friend, abandoned by her husband, she fought for her home, but could not recover the love of her husband, this leads her to drugs and denigrate integrity. Could visit her publication and interact, ¿How could she help her friend? | Drugs , hatred , betrayal she's just a victim and she needs help |
| @mbj | He has designed a teardrops logo. A miniature in our section of art teardrops. | AM IMAGINARY TEARDROPS |
| @coderzairos | He shares a careful publication about the moments and emotions that make a tear sprout of the beautiful Philippine eyes. | Filipino Parent's Teardrops of . . . |
| @jhanmervz | In its publication we find a striking poetry inspired in the tears of a beggar | TEARS OF A BEGGAR |
| @imran498 | In his publication he talks about actions that benefit our integral health: "There are many activities that are scientifically proven to promote subjective wellbeing like expressing gratitude, nature , meditating, and being socially integrated." | Positive Actions And Positive Thinking Leads to Success |
| @betbet | He is happy for his upcoming graduation and is grateful to his sister for helping with the studies. | I Am Happy and Proud of My Untalented Sister @shikika |
| @vanilla26 | She tells us how she helped her best friend overcome the crisis of a breakup : "You will find that good person in God's perfect time." | The Hardest Break Up |
| @aljoursantillan | In this publication you will find a poem of encouragement, when things are not going well, a fragment: "If you feel like you're betrayed by everyone, Believe that you will be understand by someone Look up, he knows the answers,he hears all your unuttterable prayer…" | "When everything seems to go wrong" |
| @fastfingers | He transmits a message of improvement through the story of a single mother, and tells us: "always maximize the moment by embracing and making good of whatsoever life throws at us." | Learning to maximize the moment: through a true life story of a lady |
| @shire | She is a single mother who tells us about her sad tears and her wrinkled heart when she leaves in search of a better future, but away from his son and losing wonderful moments with him. Now those years of struggle are recompense and his tears are of enjoyment with his son. | Tears and sacrifices every parent is willing to take and succeed |
| @miekwie | Tells us how to overcome those fears derived from the lack of self-confidence – | Overcoming FEARS |
| @leahlei | She tells us about blessings, here is a fragment: "If we have a positive outlook and attitude towards life we will see that even the tiniest thing is a blessing that we should be thankful for. Every @teardrops or every pain is a blessing. This @teardrops definitely has a purpose." | B L E S S I N G S |
| @keban | He tells us that he has had the most romantic Valentine's day, he has received a cake from his lady and since he did not have money to buy a gift, he wrote a poem for her. A fragment: "I love you in the morning, Going from dawn to dusk, I'll never ask more, To me you are more than more…" | My Bae Made Me Valentine Cupcakes with a Beautiful Card: My Poem for her |
| @marigl | Marisela is a new steemians, she was a nun, then life took her on other paths and now she is a teacher and has formed a family. | My presentation in Steemit |
---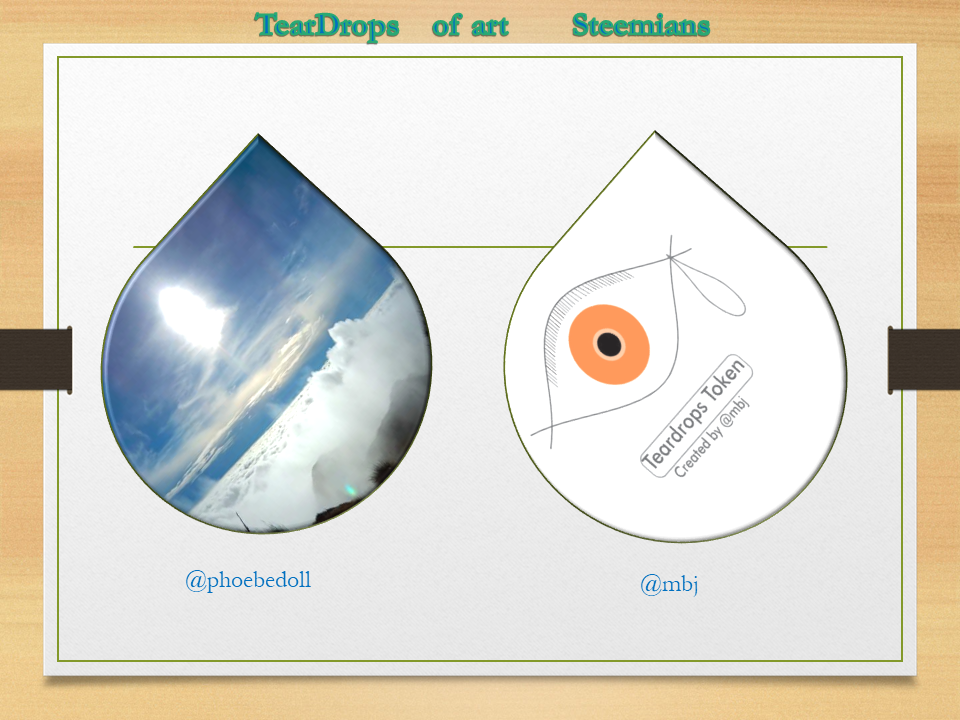 ---
Again:
Please visit some of these publications and check the posts of other users on the tag #teardrops, because there will always be someone there who needs your help, a hug, a kind word, a voice of encouragement.
Your Boy Terry
@surpassinggoogle
Please like @teardrops on Facebook and Twitter:
https://www.facebook.com/teardropstokens/
https://twitter.com/teardropstokens
I do need strength
Dedicating My Entire Steem/Steemit Journey To My Mum
If you want to support an extra witness and you support mine "steemgigs", it will be really helpful. I run a full public RPC 256 GB node as well to balance the steem ecosystem on "wss://steemd.steemgigs.org".
To vote my witness, simply visit https://steemit.com/~witnesses and type in "steemgigs" into the first search box for witnesses or simply click Here to do it on one click!
If you want me to make witness voting decisions on your behalf, simply visit https://steemit.com/~witnesses and type in "surpassinggoogle" in the second box for proxy.
Let's Go!!!
Offer a service under hashtag "steemgigs". Attempt out-of-the-boxness on hashtag (untalented).Join the Steemgigs Community on discord: https://discord.gg/CGuPyyT
Everyone has something to offer! ¿ Why not?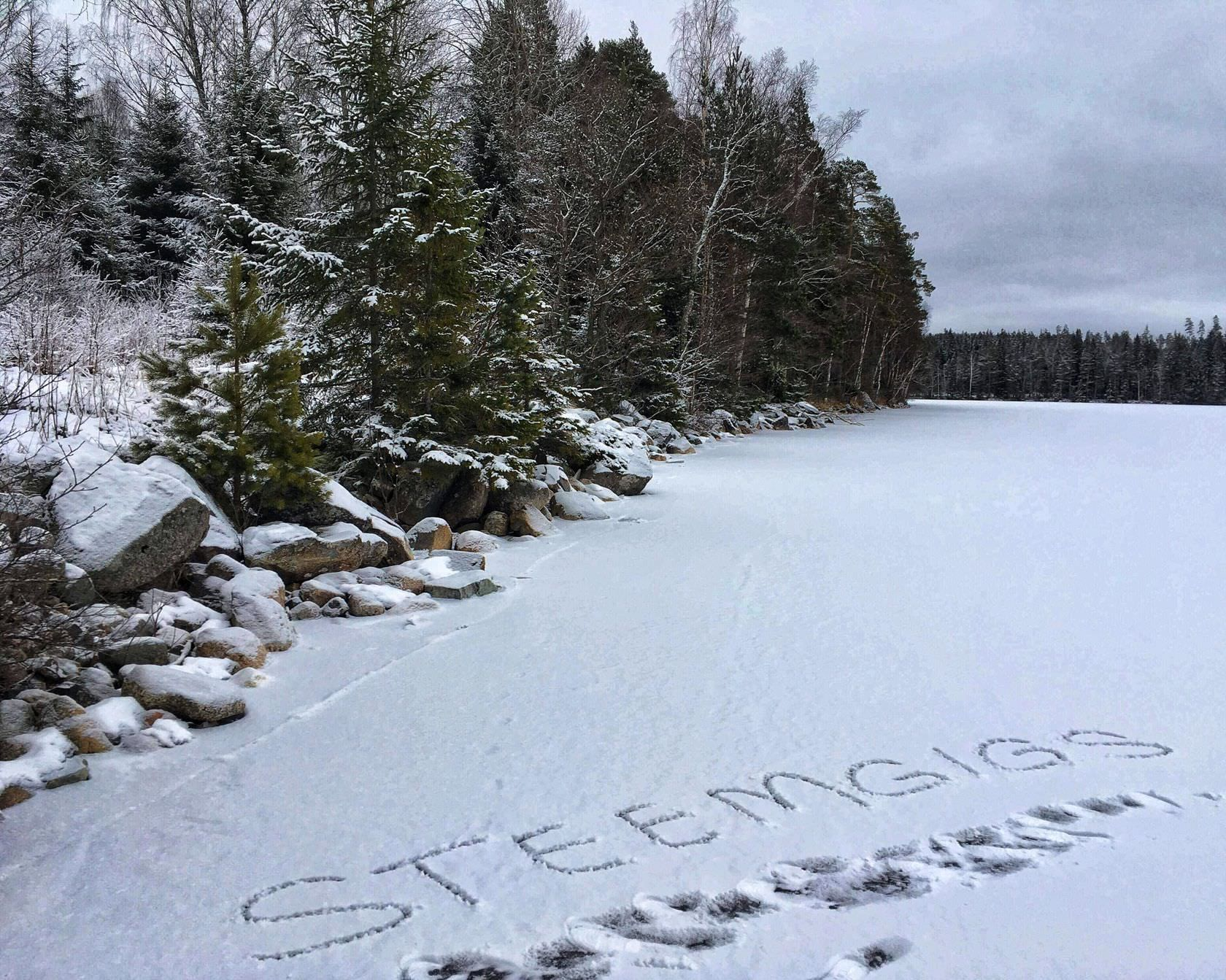 Read the 21 beautiful human comments accrued for this post by clicking HERE. It was originally posted by me on the social platform for uloggers globally on https://ulogs.org
Please subscribe to TeardropsTV and UloggersTV on YouTube for incessant video content from beautiful humans from all the across the globe.
You can support the furtherance of our cause:
To send me FIAT with debit/credit card click HERE
My PayPal email: '[email protected]'